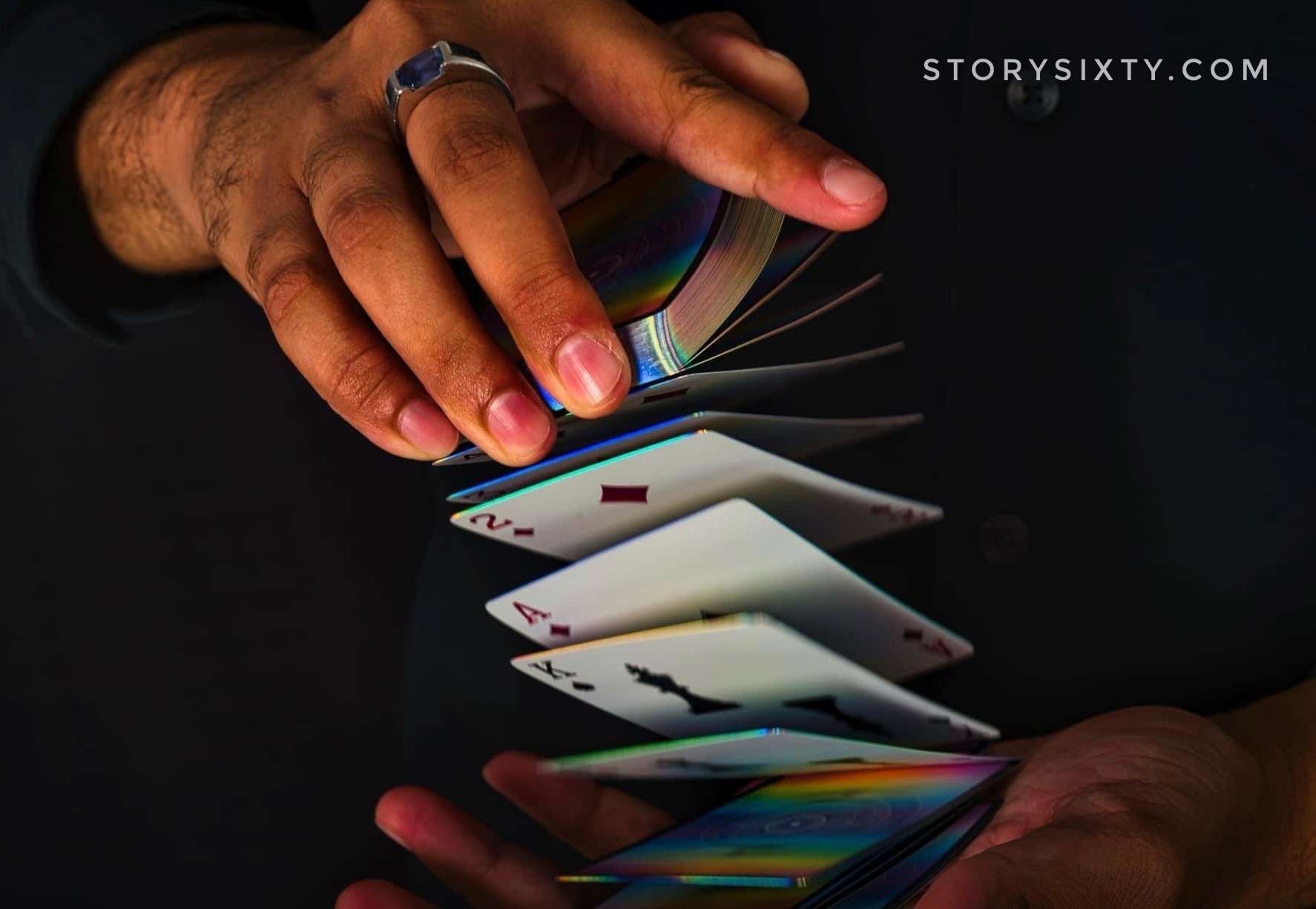 I am amongst a fortunate few to have the limited edition card deck from MrChitale.com, having known Rohan and Ishwari since they got married before the pandemic, our friendship grew as we had long conversations in the lockdown, throwing ideas at each other and working on a few.
MrChitale.com an initiative to introduce people to the magical world of card tricks was the first project we did, it's now available for everyone around the world to explore, weather you are a teen agent or someone who now enjoys the retirement and anyone in between, the next project for Rohan and Ishwari was to create the custom card deck, here is a glimpse into what they created, I was lucky to make these images for the promotion and print, here is a deep dive into the story
Designing a limited edition card deck involves several steps, including:
Conceptualisation, the first step is to come up with a concept for the card deck. This can involve brainstorming ideas for the theme, artwork, and overall design.
Artwork, once the concept is established, the artwork for the card deck can be created. This involved Ishwari's ideas  as creating the artwork is by itself a journey. The artwork should be cohesive and tie into the theme of the deck.
Card Design, The next step is to design the layout of the cards. This includes deciding on the number and type of cards, as well as the design of the back and front of the cards.
Print Design, After the card design is finalized, the print design can be created. This involves creating a digital file that the printer can use to print the cards.
Selection of Materials, selecting the materials for the card deck is an important step. This includes the type of paper or cardstock, ink colors, and any special finishes or treatments.
Idea into reality and prototype, once the design and materials are finalized, a prototype of the card deck can be created. This allows for any necessary adjustments to be made before final production.
The final step is to produce the limited edition card deck. This may involve working with a printing company or manufacturer to produce the cards. Quality control should be a priority to ensure the final product meets expectations.
Overall, designing a limited edition card deck is a creative and iterative process that requires attention to detail and a clear vision for the final product. Each step is important in ensuring the final product is high-quality and meets the expectations of the designer and target audience.
Do check out the design at www.MrChitale.com and fall in love with magic and the design.
#limitededition #magician #MrChitale #designers